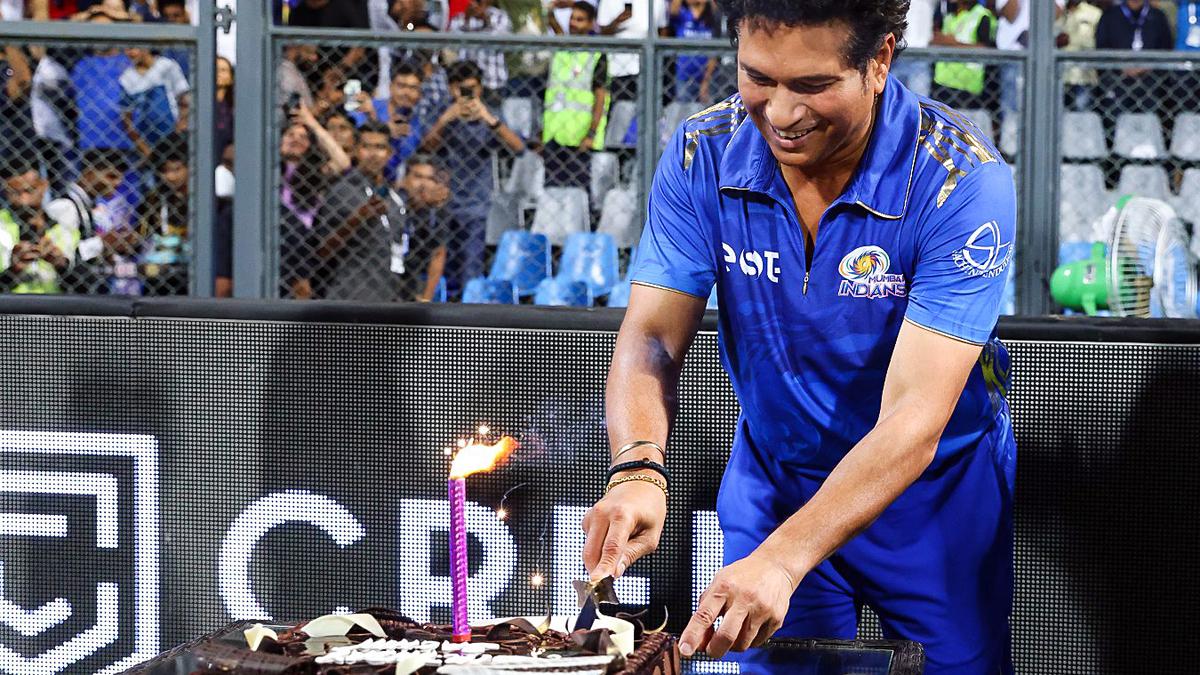 I don't think I am 50, says Tendulkar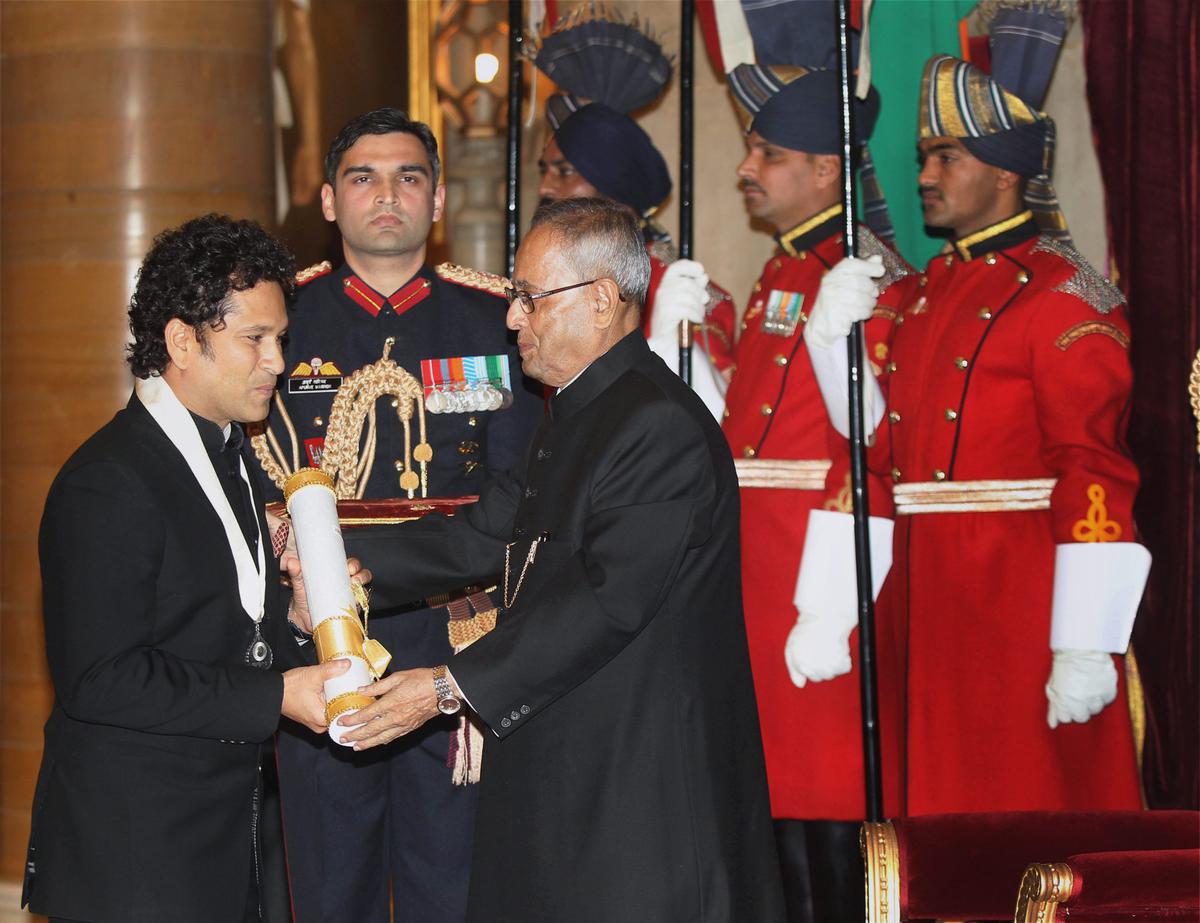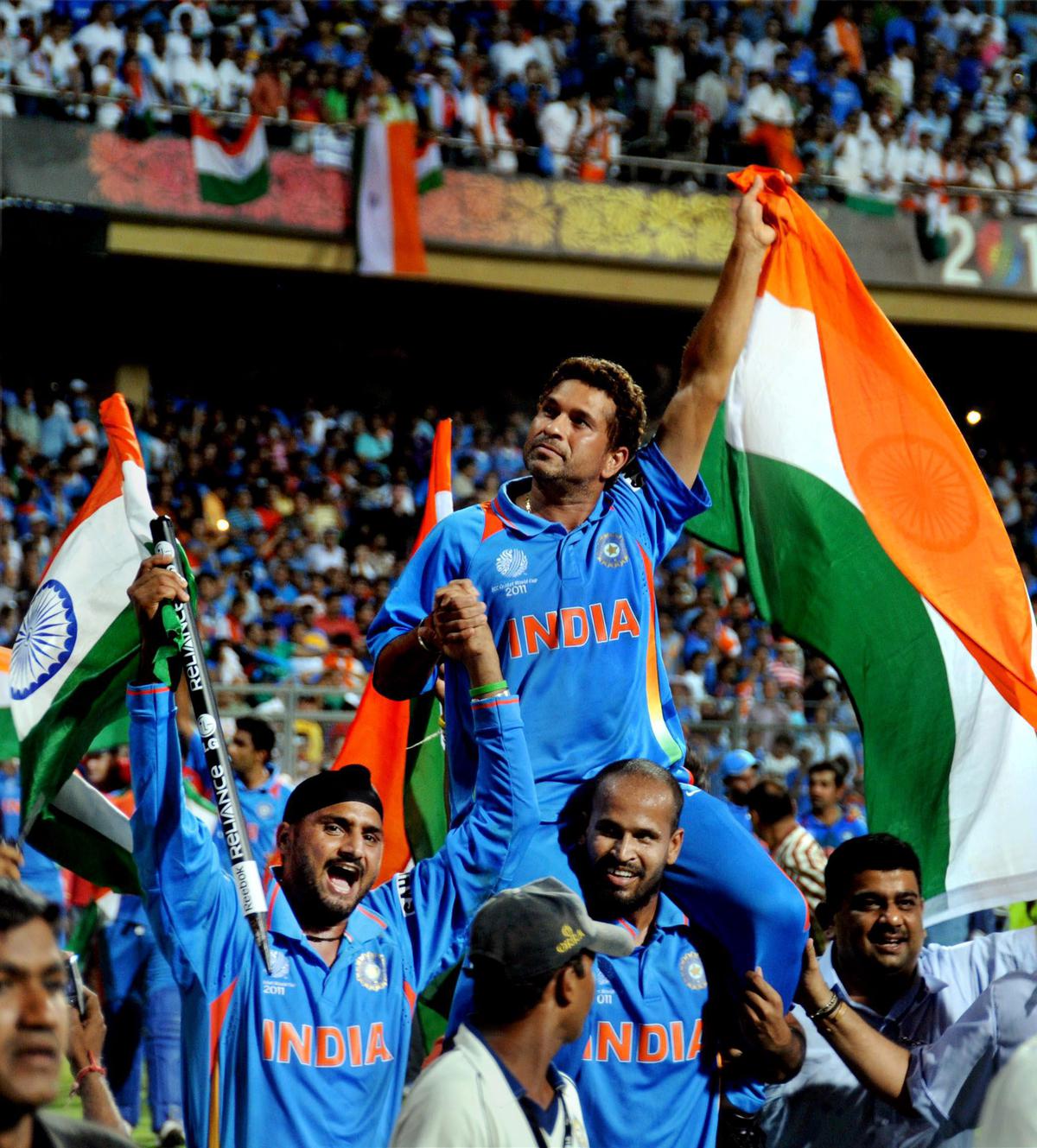 As Sachin Tendulkar turns 50, he looks back at his first innings and spells out the targets for his second.
What's the feeling like now that you are turning 50?
(Laughs) It hasn't hit me yet, honestly. I don't think I am 50. I still like to fool around with my friends and play pranks. And I want it that way because that is something that keeps you young.
How is that the bubbly kid who grew up in Sahitya Sahawas hasn't let the Bharat Ratna or the global celebrity status weigh on him?
The accolades are a reflection of what I have done on the field. But that doesn't give me the right to do whatever I want because at the end of the day, I have to come back home and face everyone (in the family). It's a reflection of the way the family brought me up. In the second part of my life, Anjali and her family played a big role. We never really had a big celebration for any of my achievements. We just told ourselves this is a good moment, offer a box of sweets and move on.
The chroniclers have compared your rise with India's changing face globally…
The timing was such that many changes happened in our country and things started to look different. The biggest change I noticed on the field was the 1996 World Cup. There were sponsorships and multiple things. I was possibly the first (Indian) cricketer to have signed a contract where an agent was managing an athlete. There were comments saying that my focus was on money. In fact, it was the other way round. The bank balance was never more important than the score account.
How did you never let the middle-class complex affect you as it was the Indian psyche in the 80s and 90s?
I think it was due to the calmness of my father and the grit of my mother. I have always believed that someone being nice shouldn't be taken as weakness. If I am nice, polite and humble, it doesn't mean that I am not confident. Where I needed to show aggression, I showed it. There is a difference between reaction and response. Reaction came instinctively on the field but response was completely different.
Almost a decade since you last played for India, what is it that you miss the most?
When you are playing for your country, that pride, those on-field challenges, those meetings, that camaraderie in the dressing room, those moments… it's but natural that they cannot be permanent. But those are things that happen when you are in a team. I used to think how the experience of my last match would be. Whatever happened that day, it was more than special to me. That's the reason I don't miss anything.
You were a trend-setter on the field in many ways — technique, running between the wickets, playing lofted strokes consistently… what do you make of modern batting techniques?
What's changed batting is the laws of the game. You can make it even faster by adding more fielders in the circle. The number of bouncers you use, the number of balls you use… all these can make the game faster or slower. If we shorten the game to 40 overs and bring one more fielder in, we'll get to see maybe 380 runs. Whereas you take one fielder out, use one ball — let it get discoloured — you may not see 300-plus so frequently. It is all about the rules that the ICC introduces and also the kind of surfaces we play on.
Would you focus on the skills front or have cricket getting driven by the commercial aspect?
That balance has to be there. Of course, commercially it has to make sense but at the same time, if we have shorter formats and introduce them to the younger generation, even Test cricket needs to go at a reasonable pace. It cannot be a dead track and a drawn Test. Nobody wants to see that today. To engage more eyeballs, I think the pitch has to be interesting and helpful enough for a bowler to do something every over.
You are fine with a two-and-a-half day Test rather than a five-day dull draw…
We should not judge a Test by the number of days played but by the quality of cricket. If the quality is good and a Test goes on for four and a half days, I am fine with it. Why is it that if it's a challenging wicket, no one can bat? It is called Test cricket… that's where your skill and character are tested. There will be difficult surfaces and that is where you are meant to show your mettle.
What would you attribute the Indian batters' inability to score big at home in Tests? Pitches, lack of skills, evolving batting techniques due to an overdose of limited-overs cricket, or a combination of all these factors?
I think that has happened over a period of time. The opponents, too, have virtually got their home team playing IPL for two months in India. So these are not foreign conditions for anyone. Similarly, for our players, they are not unfamiliar opponents. Earlier, if I was playing against someone — it could be a Glenn McGrath or whoever — we only saw him every four years in Australia or every four years in India.
Had T20 cricket happened earlier, would we have seen a different Tendulkar in the latter half of his career?
I don't know, honestly… tough to answer. I personally don't think so because there was a period where a number of guys did not understand what T20 was about and termed T20 as a young man's game. In fact, I would say T20 is the easiest format. In ODIs, you have to last the whole day and is the most difficult physically. Test cricket, when the fast bowlers have to bowl long spells in the heat, it can be very taxing. Or, if a batter has to bat the whole day under the scorching sun, things can get tough.
Is there a period or instance during your career — or life — that you wished things had panned out differently?
Yes. 2007 World Cup. That phase from 2005 to 2007 wasn't a great one in Indian cricket. Also the late 90s… that was a dark phase in Indian cricket. Those two for sure.
You have always been involved in social service…
We started the Foundation (Sachin Tendulkar Foundation) basically to work with children. We work in three verticals: health, education and sports. We have done a decent job and has given us satisfaction. Outside the Foundation too, we do some work but the Foundation is where the energy goes into in the second innings.
Even before the Foundation shaped up, you always interacted with youngsters. How do you assess Gen Z?
Their exposure is just unbelievable. I was actually in Tadoba (National Park) and just outside in a village, I had a look at a school on the way. There were 17 girls and 17 boys. They had my chapter in the book. The teacher told the students that I was the person in the book! When I asked them what they wanted to be, the answers were unbelievable. They wanted to be musicians, professional dancers, police officers, doctors and scientists… the children were between 8 and 12, but their confidence was unbelievable.
With regard to India's young cricketers, do you feel that they tend to be overconfident at times…
There are two ways to look at it. One is they are getting a chance to mingle with foreign players and the IPL has become very big even for foreign players. So the way the players interact with each other on the field pre- and post-IPL, on and off the field, is completely different. There are not many rivalries the way we had. For any sport, you need rivalries to attract more eyeballs. Be it tennis where you have Roger Federer, Nadal, Djokovic — three really top players — that rivalry is there. In Formula One, Lewis Hamilton and Max Verstappen… that rivalry is there.
Speaking about young cricketers, there's a blooming cricketer at home. How do you assess Arjun's career?
I got the freedom to do what I wanted to. My parents and brother did not pressurise me at all. That's exactly what we do with Sara and Arjun. They are not pressurised but asked to give their best.
At 50, is there anything that you wanted to achieve and have not been able to do yet?
Not really. The first innings lasted 24 years. I am just completing 10 in the second and want to achieve more in it. That's where I would be wearing the Foundation hat and represent India. That's my goal now.
If there's a change you want to see in Indian cricket over the next decade, what will that be?
The big change I wanted to happen has already begun. With the Women's Premier League, equal opportunity has started. It's going to open the doors to so many young girls. Equality has multiple layers: opportunity and the freedom to express yourself in various platforms.
Being gender neutral is something that will give everyone a reason to smile.
For all the latest Sports News Click Here 
Denial of responsibility!
TechAI
is an automatic aggregator around the global media. All the content are available free on Internet. We have just arranged it in one platform for educational purpose only. In each content, the hyperlink to the primary source is specified. All trademarks belong to their rightful owners, all materials to their authors. If you are the owner of the content and do not want us to publish your materials on our website, please contact us by
email – 

[email protected]
. The content will be deleted within 24 hours.